Choosing self-storage rental in Essex Junction, VT comes with a number of great benefits. Not only can you reclaim the space in your home, garage, attic or business office, you can also keep items safe over the long-term for a nominal cost. It's also a smart short-term option when you're moving or remodeling.
New Mini Storage is here to help you reap all of the benefits that come with self-storage, no matter what you're leaving with us or for how long. We've created facilities that are safe, secure, clean and affordable, so you get the best value for your decision to store with us.
Secure Access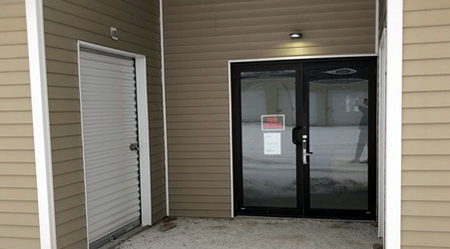 We put security above all else! Our storage facilities in Essex Junction, VT are protected by CCTV cameras that are monitoring units at all times. In addition, our compound is gate-accessed, ensuring trespassers and suspicious persons are kept out at all times. Our owner even lives on-site, to address any security issues that might arise quickly. When you store with us, you're guaranteed peace of mind.
Clean Units
No one wants to leave their belongings in a space that's dirty, downtrodden or damaged. We maintain our units to a superior degree of excellence. From spotless floors and walls, to fully-functional doors, you'll only get the best in well-kept units when you choose New Mini Storage.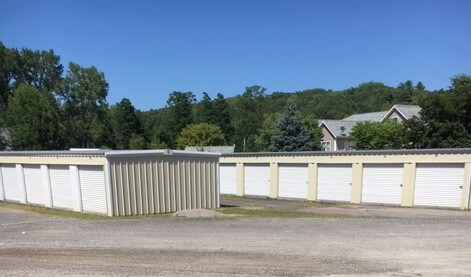 Sizes for Any Demand
Whether you just need temporary mini storage in Essex Junction, VT or you need a larger unit for long-term storage, we're prepared to pair you with the right storage solution. Our options include:
5'x9'
Great for general items and temporary storage, as well as business document archiving and other miscellaneous needs. We have both interior and exterior units available in this size.
10'x16'
These interior units are great for longer-term storage and larger items, especially for people who might not have garage or basement space to spare. We offer humidity-controlled units in this size.
10'x20'
Large enough to house a car or multiple rooms-worth of furniture, our largest units are multipurpose and great for both short- and long-term storage demands. We have interior and exterior units available in this size.
Don't forget to ask about climate-controlled units! We offer these types of units to manage sensitive items all year round,
Contact us today at 802-879-7578 for more information about unit sizes, terms and rates. We'll help you find the size and style that's right for your unique storage needs.